His Holiness Living Buddha Lian-sheng Bestowed The True Buddha Blossom Chapter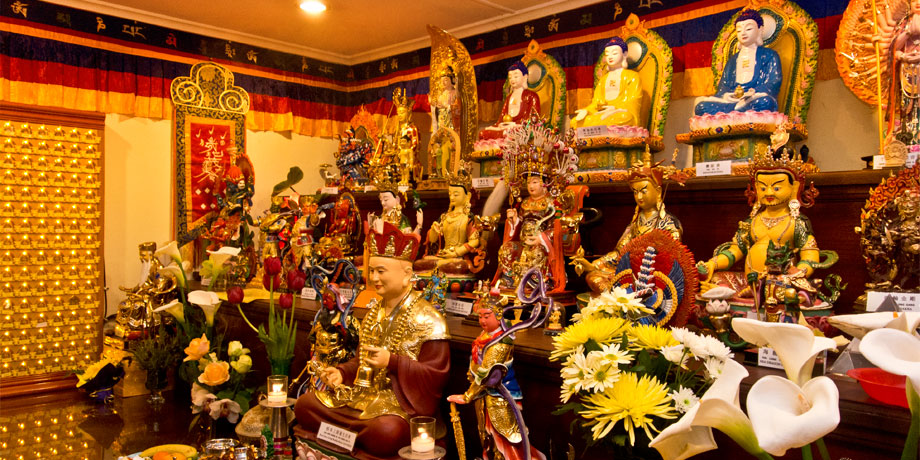 The Blossom Chapter of the True Buddha School, situated on a 1300m2 of land in Mangere East, was established in March 2012. The land was kindly sponsored by one of the dharma sisters.
The initial set-up of the Chapter until today was due to the hard work of the pioneer group of the dharma brothers and sisters. Due recognition for the True Buddha School's masters and reverends in helping also in the set-up.
Our sincere gratitude to Reverend Lian Woo in guiding us in our daily cultivation and also in the chanting of mantras, sutras and instruments practices.
Last but not least, our heartiest gratitude to His Holiness Grand Master Lian-sheng, Sheng Yen-Lu for teaching us the Dharma and showing us the way to attain Buddhahood. May His Holiness bless and shine His Lights upon Blossom Chapter.
South Pacific True Buddhas Charitable Trust Board.
Everyday 10 AM - 5 PM except Tuesdays
Annual Earth Guardian, Blessing Light, Prolong Health and Prosperity Reg.
Sunday 10:30AM
80 Yates Road, Mangere East,
Auckland 2024, New Zealand.
Google Map
+64 9 2571064
Contact us